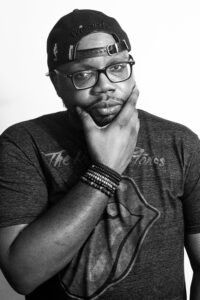 NY lyricist Notes82 drops a revolutionary track bringing people together to rise against a broken system. "No Justice No Peace" captivates with alarms, sirens, soul hammering bass, and earth-shattering drums.
Notes delivers impeccable lyricism set to open eyes and ears and exploit hard societal truths. Although hate is contagious and segregation creeps in, Notes raises his fist to declare power to the people.
Just like Big and Pac, Notes82 can't be caught slipping and through groundbreaking bars he's able to rally and stand up against unstable authority.  Stream "No Justice No Peace" and connect with Notes82 below.
"No Justice No Peace" on preferred platforms
https://distrokid.com/hyperfollow/notes82/no-justice-no-peace
Notes82 on Social Media
https://www.facebook.com/kendell.hutchinson
https://www.instagram.com/notes82_/
https://www.facebook.com/Notes32/